Conference General Chair
Wei Wei, Assoc. Professor, Senior Member of ACM/ IEEE/ CCF, Xi'an University of Technology, China
Wei Wei (SM'17) received the M.S. and Ph.D. degrees from Xi'an Jiaotong University, Xi'an, China, in 2005 and 2011, respectively. He is currently an Associate Professor with the School of Computer Science and Engineering, Xi'an University of Technology, Xi'an. In 2022 Wei Wei was presented among "TOP 2% Scientists in the World" by Stanford University for his career achievements.
He ran many funded research projects as principal investigator and technical members. His current research interests include the area of wireless networks, wireless sensor networks application, image processing, mobile computing, distributed computing, and pervasive computing, Internet of Things, and sensor data clouds. He has published around 400 research papers in international conferences and journals. Dr. Wei is a Senior Member of ACM and IEEE and the China Computer Federation. He is an Editorial Board Member of the Future Generation Computer System, the IEEE Access, Ad Hoc & Sensor Wireless Sensor Network, the Institute of Electronics, Information and Communication Engineers, and KSII Transactions on Internet and Information Systems. Including top journals special issues, ACM ToSN&TOIT, IEEE Trans on ITS&TII&JBHI,etc. He is a TPC member of many conferences and a regular Reviewer of the IEEE Transactions on Parallel and Distributed Systems, the IEEE Transactions on Image Processing, the IEEE Transactions on Mobile Computing, the IEEE Transactions on Wireless Communications, the Journal of Network and Computer Applications, and many other Elsevier journals.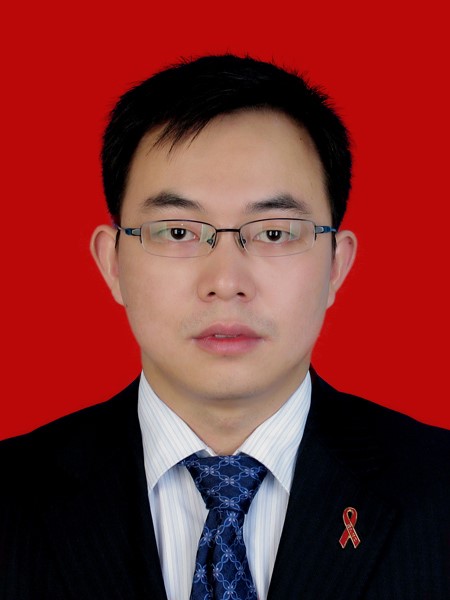 Xun Gong, Professor, School of Materials Science and Engineering, Shenyang Ligong University, China
Dr. Gong received his master and doctoral degree in Huazhong University of Science and Technology during 2006-2011. Later, he worked as Internship Technical Officer in World Health Organization Western Pacific Headquarters from 2010-2011. From 2011-2016, he worked in Hubei Academy of Preventive Medicine, and he received his postdoctoral degree in Beijing Jiaotong University in 2019. His research interest includes High temperature corrosion resistant materials and surface treatment technology, stealth coating materials and surface treatment technology, high-strength boron carbide composite, etc. He has published more than 30 articles in SCI and EI journals as the first author and corresponding author. He is the editorial board member of Asian Journal of Economics, Business and Accounting, Journal of Economics, Management and Trade, Journal of Service Science and Management and other journals, and the member of China Association for Peaceful Use of Military Technology. Member of the expert database in the field of new materials in a navy department.
Technical Program Committee Chair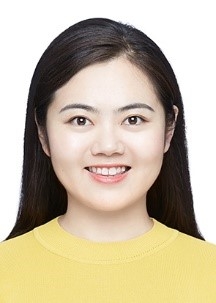 Yu Han, Professor, College of Water Resources & Civil Engineering of China Agricultural University, China
Han Yu, born in June 1985 in Daqing, Heilongjiang Province, graduated from the Department of Civil Engineering of the Univerisity of Wollongong, Australia. Since 2007, she has been engaged in basic research and numerical simulation research based on hydraulics related theories, and has achieved phased results. More than 30 articles have been published. She has participated in teaching and scientific research in China Agricultural University since December 2014, and is now an editorial board member, and reviewer of journals such as Journal of Hydraulic Engineering, Journal of Hydraulic Research, and Environmental Fluid Mechanics. She is also the Vice Chairman of the Beijing Branch of the International Ocean Reservoir Society.
Dr. Neelu Nagpal, Associate Professor, IEEE Senior Member/ Leader Energy Domain IEEE Smart Cities Council, Maharaja Agrasen Institute of Technology, Delhi, India
Dr. Neelu Nagpal is currently working as Associate Professor in Electrical and Electronics Engineering Department of Maharaja Agrasen Institute of Technology, Rohini, New Delhi. She received her Ph.D in Delhi Technology University under the topic "Environment Force Estimation with Stochastic Noise and Control for Robotics". She is Leader of Energy Domain of R&D of IEEE Smart Cities, IEEE Smart Cities Ambassador for year 2022, and IEEE IAS MAIT SB Chapter Counselor, etc. Her research interests include stochastic & nonlinear dynamics and control, state estimation, renewable energy sources, load frequency control, computational intelligence.
Publication Chair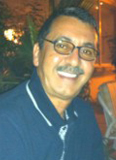 Bachir ACHOUR, Professor, Department of Hydraulic, University of Biskra, Algeria
Prof. Bachir ACHOUR works as a Professor in the hydraulic and civil engineering department, University of Biskra Algeria. He is the manager of the research laboratory in subterranean and surface hydraulics (LARHYSS) and a member of the international association of hydraulic research (IAHR). The research work is focused on all fields of hydraulic engineering, including Environment, surface hydraulics, pipe-flow problems and hydraulic modelling, Engineering Science as well. He has many publications in these fields. He is the initiator of the rough model method which has been the subject of numerous publications.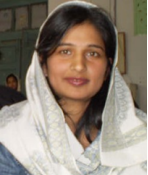 Dr. Rabia Nazir, Associate Professor, IEEE Member, Electrical Engineering Department University of Engineering & Technology (UET), Lahore, Pakistan
Dr. Rabia Nazir received her B.Sc. and M.Sc. degrees in electrical engineering from the University of Engineering and Technology (UET) Lahore, Lahore, in 2007 and 2011, respectively, and Ph.D. degree from the University of Canterbury (UC), New Zealand, in 2016. From 2007 to 2012, she served three universities: the University of Central Punjab, COMSATS Institute of Information Technology Lahore, and Lahore College for Women University, as a Lab Engineer/Lecturer/Assistant Professor. She was a Teaching Assistant and a Tutor at UC from 2013 to 2015. She is currently serving UET Lahore as an Assistant Professor. Her current research interests include smart grid technologies, power converter design, implementations and control, renewable and distributed generation technologies. She is the section editor of Pakistan Journal of Engineering & Applied Sciences, the reviewer of IEEE ACCESS, IEEE System, and Control Engineering Practice journal (Elsevier), etc.
Technical Program Committees
Tarun Kumar Lohani, Professor, Faculty of Hydraulic & Water Resources Engineering, Arba Minch University
Levent Sevgi, Professor, Istanbul OKAN University, Turkey
Sheeraz Ahmed, Professor, Department of Computer Science, Iqra National University, Peshawar, Pakistan
Qiang Gao, Professor, School of Mechanical and Electrical Engineering, Soochow University, China
Liaojun Zhang, Professor, Hohai University, China
Hengjia Zhang, Professor, Gansu Agriculture University, China
Jianqing Wu, Professor, Shandong University, China
Abdelkader HAMLAT, Professor, University of Laghouat, Spain
Henan Bu, Associate Professor, Jiangsu University of Science and Technology,China
Guozhi Bao, Associate Professor, Jiangsu University of Science and Technology,China
Linfeng Chen, Associate Professor, Jiangsu University of Science and Technology, China
Mingrui Sui, Associate Professor, Hohai University, China
HOUSSAM KHELALFA, Associate Professor, Selinus University of Science and Literature (SUSL), Italy & LGCE of University of Jijel, Algeria
Biao Wang, Associate Professor, Soochow University, China
Yuan Huang, Associate Professor, Hohai University, China
Chengpeng Wan, Associate Professor, Wuhan University of Technology, China
Yi Sun, Senior Engineer, Yellow River Institution of Hydraulic Research, China
Saeideh Samani, Assistant Professor, Water Research Institute (WRI), Department of Water Resources Research, Iran
Er. Abhijith R, Lecturer, National Institute of Technology Calicut, India
Weiwei Cao, Lecturer, CAFUC, China
In the process of updating......